3 Most Scenic Campgrounds Near Denver, CO
Denver, Colorado is known for many things: its mile-high elevation, its location in the Rocky Mountains, its famous stadiums and arenas, and its many renowned museums. In the surrounding area, you will find so much to explore. Destinations like the Rocky Mountain National Park and Arapaho & Roosevelt National Forests and Pawnee Grassland will call to you with their promise of astounding natural beauty.
There really is no better way to explore these parks than in a rented campervan, motorhome or 4WD vehicle. Traveling this way, you are able to stay right in some of these parks in some of the most picturesque campgrounds you will ever see. Let's check out a few of them now!
1. Peaceful Valley Campground: Arapaho & Roosevelt National Forests
One of the most popular parks in the Denver area is the Arapaho & Roosevelt National Forests and Pawnee Grassland. This park has been protected for over a century now, and comprises six different wilderness areas. This is a wonderful place to watch birds. Fishing and hunting are available as well. You can also go horseback riding or climbing, and can participate in winter sports and water-based activities, depending on the season.
This park is so vast there are actually dozens of beautiful RV campgrounds distributed throughout its six wilderness areas! If you are at a loss for where to start, consider parking at Peaceful Valley Campground. There are 17 sites here, some of which can be reserved, others of which are on a first-come-first-serve basis.
What makes this campground stand out? First of all, the site is simply gorgeous, set in a grassy valley surrounded by pine trees. Secondly, there are plenty of amenities, including water, vault toilets, picnic tables, fire grates, and even trash services (but no electricity, and no showers or dump stations). Finally, it is open for longer than many other campgrounds in the area. With its longer season, it may be a good option after peak season.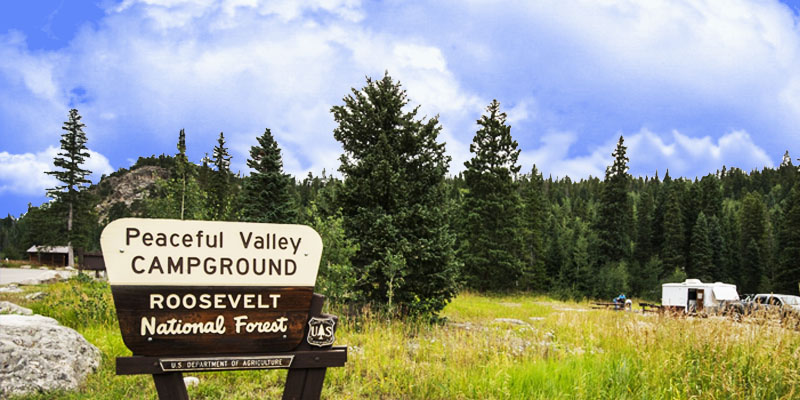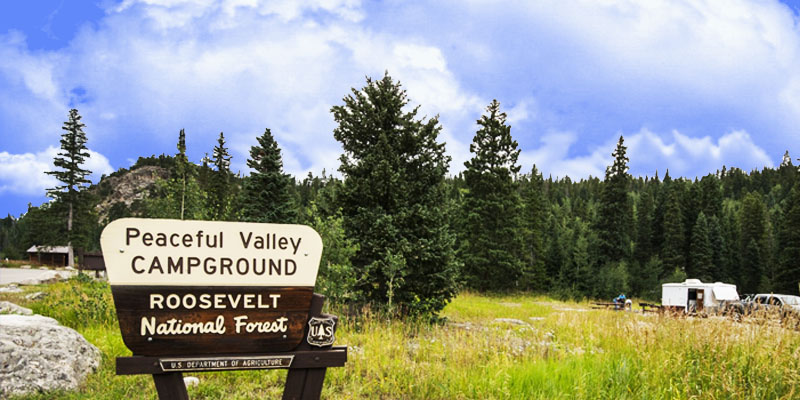 2. Moraine Park Campground: Rocky Mountain National Park
If what you are looking for is mountains, there are few destinations more spectacular than the awe-inspiring Rocky Mountain National Park. Comprising an area of roughly 415 square miles, this park offers hiking, climbing, camping, wildlife viewing, and more.
There are a number of campgrounds in the park, all of which are beautiful, but one of the best is Moraine Park. Moraine Park Campground is quite large; there are 247 sites in all. Over a hundred of them are for tents only, but the rest are open to RVers. Camping here, you will be surrounded by beautiful views of the mountains.
The campground is well-stocked and is even staffed by a host on a seasonal basis. Amenities include firewood and ice for purchase, a seasonal amphitheatre for educational presentations, food storage lockers, portable water, flush toilets and vault toilets, and trash collection. There are no showers. This campground is open even in the wintertime while the others in Rocky Mountain National Park are closed.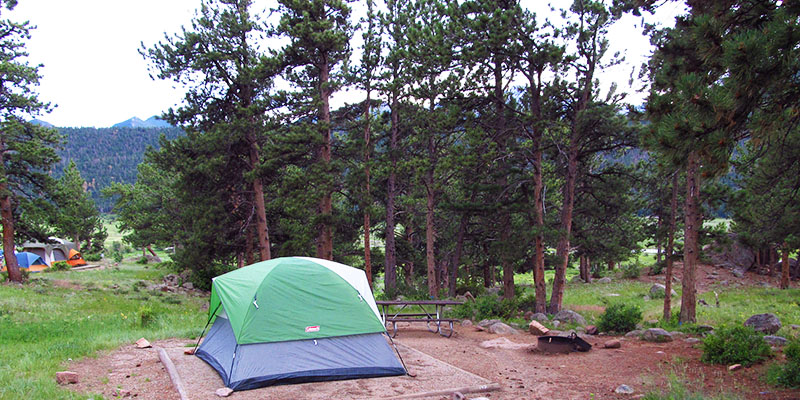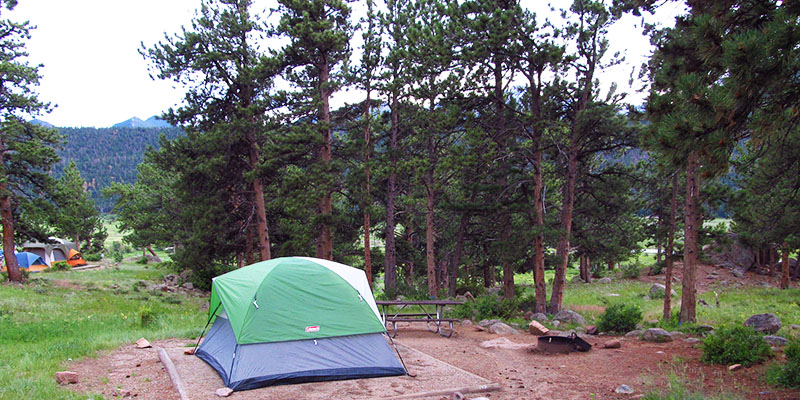 3. Timber Creek Campground: Rocky Mountain National Park
Another astonishing campground in Rocky Mountain National Park is Timber Creek Campground. This campground is notable because it is the only one which is located in the western part of Rocky Mountain National Park. It is right on the shores of the Colorado River with mountains in the backdrop, making it incredibly picturesque.
An infestation of mountain pine beetles wiped out many of the trees here, so there is not much in the way of shade; you will want to bring an umbrella. You will probably spend a lot of time just relaxing outside your campervan watching the wildlife: elk, moose, foxes, and more.
What amenities are available? There is a seasonal host and amphitheatre. There is also firewood for sale, trash collection, portable water, and flush toilets—all seasonal as well. There are no showers.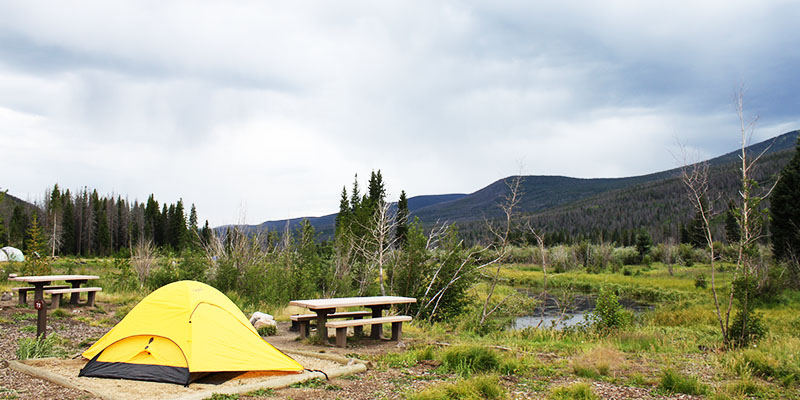 You now have some ideas for where you can park and spend the night while you are on your Denver area road trip. This is just a small sampling of the campgrounds and RV parks in the area, however, so be sure to do your research and check out some of your other options. Whether you stay at one of these parks or another you discover on your own, you are bound to have an amazing time on your Colorado mountain adventure!