Planning a 4WD Camper or Motorhome Trip to Rocky Mountain National Park
Denver, Colorado and the surrounding area is home to a population of millions. While the city features many parks, museums, gardens, and other attractions, you will probably feel like getting out of town while you are visiting and taking in some of the grandeur of the Rocky mountains. Just an hour and a half away, you'll find yourself at Rocky Mountain National Park, an amazing destination well worth exploring in your motorhome or campervan.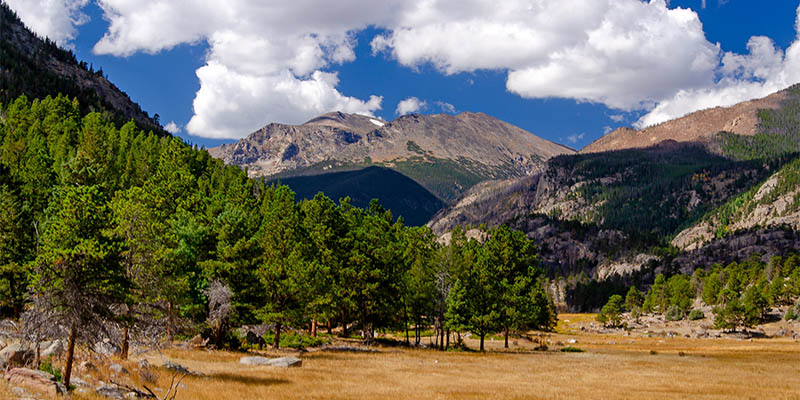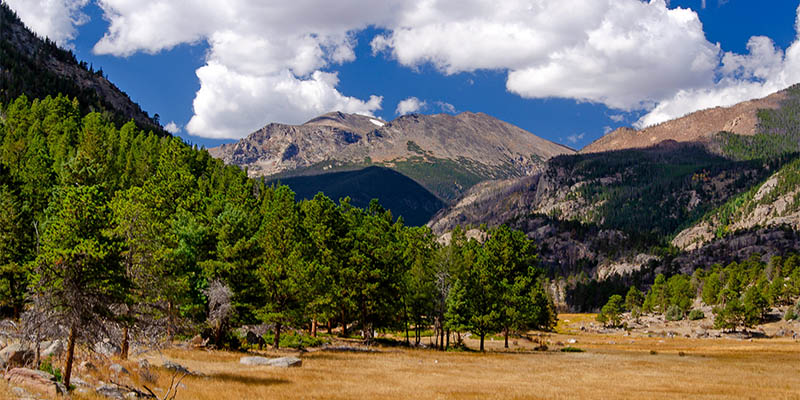 Welcome to a World of Breathtaking Peaks, Idyllic Meadows, and Reflective Lakes
There is a lot to see in this beautiful park. There 415 square miles of protected parkland to check out here. With more than 300 miles of hiking trails at your disposal, you'll have no shortage of choices for trekking around. In fact, there is no way to possibly see it all in one trip.
What to See at the Rocky Mountain National Park
So where should you start? What key sites should you add to your itinerary? Here are a few ideas:
• Visitor Centers: When you drive into the park, it is worthwhile to drop by one of the visitor centers before you start exploring. That way you can educate yourself more on the park, get further ideas for what to see and do, and shop for souvenirs. Stop in at the Beaver Meadows Visitor Center to watch the park film. Discover more about the alpine tundra ecosystem at the Alpine Visitor Center. Sign up for a ranger-led activity at the Fall River Visitor Center. Other visitor centers in the park include the Kawuneeche Visitor Center, the Moraine Park Discovery Center, the Sheep Lakes Information Station, and the Holzwarth Historic Site.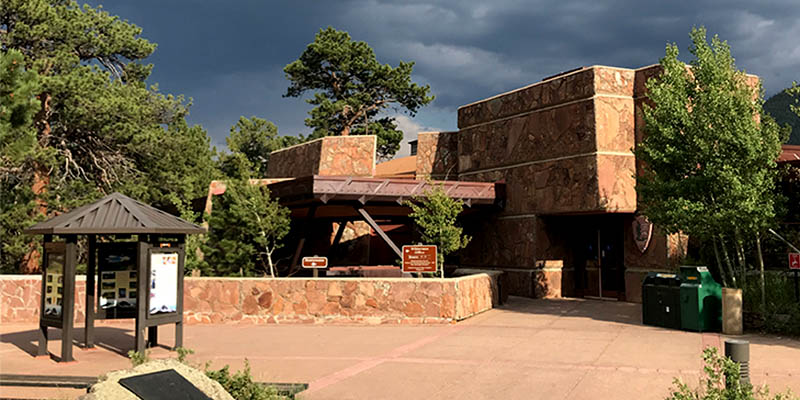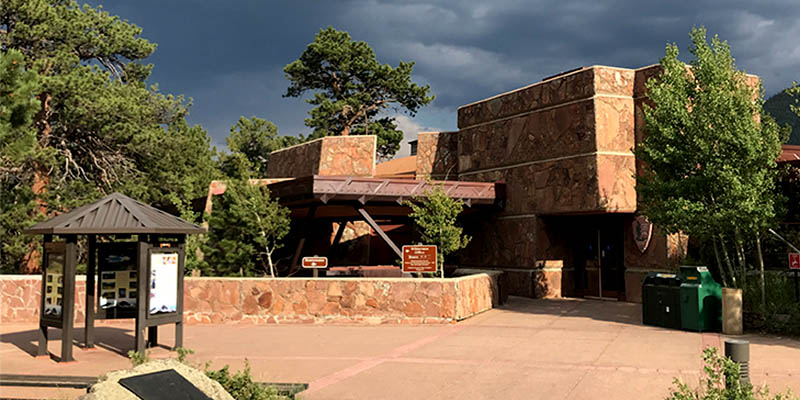 • Holzwarth Historic Site: At this fascinating site, you can learn about what homesteading in the early 20th century in the Rocky Mountains was like for the Holzwarth family.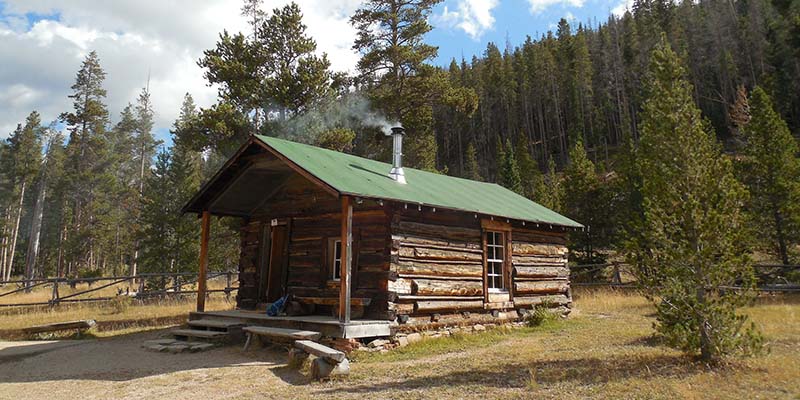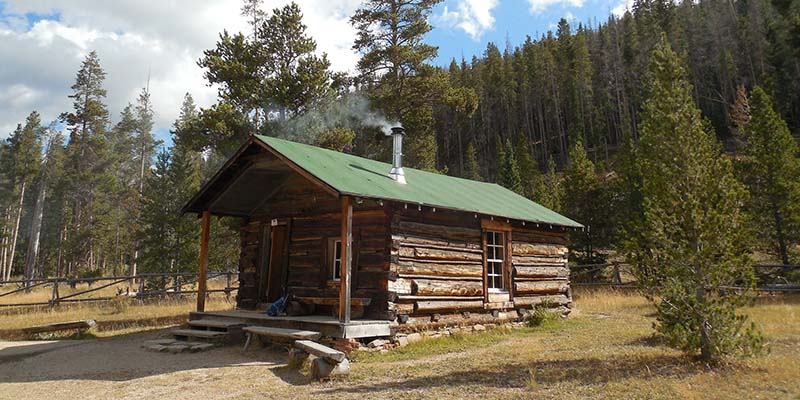 • Old Fall River Road: This historic road has been in existence since 1920. Because it is one-way and paved with gravel, you will only want to take this road if you have rented a vehicle which is appropriate for it. Along the 11-mile road, you will drive at just 15 miles per hour. Look for elk in Willow Park and enjoy getting up-close-and-personal with nature as the switchbacks lead you ever higher.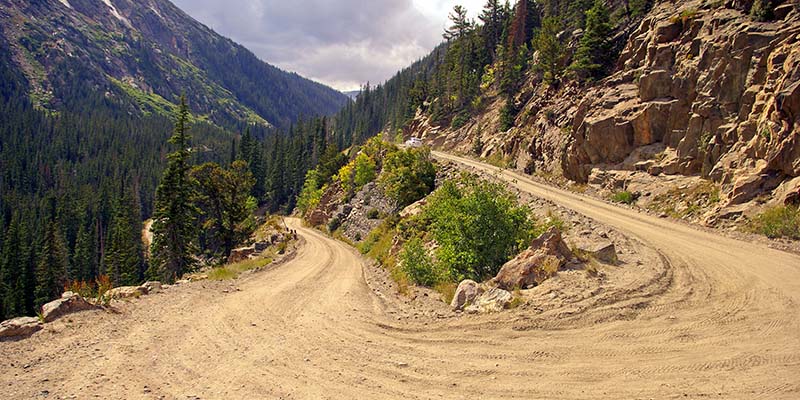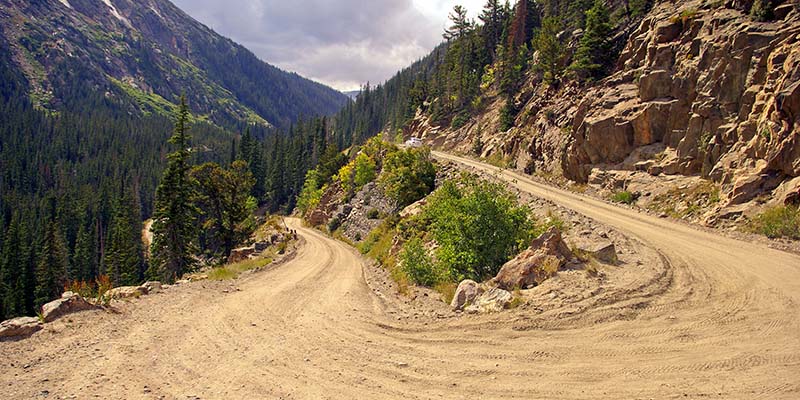 • Trail Ridge Road: This is one of the most famous drives in the Rocky Mountains, and arguably in the entire country. Indeed, it is America's highest continuous paved road. It covers 48 miles, 11 of which take you above the trees. At its highest point, you will be driving at 12,183 feet. While the road offers breathtaking views, many visitors find themselves just as entranced by the diverse flora and fauna which they encounter at different elevations.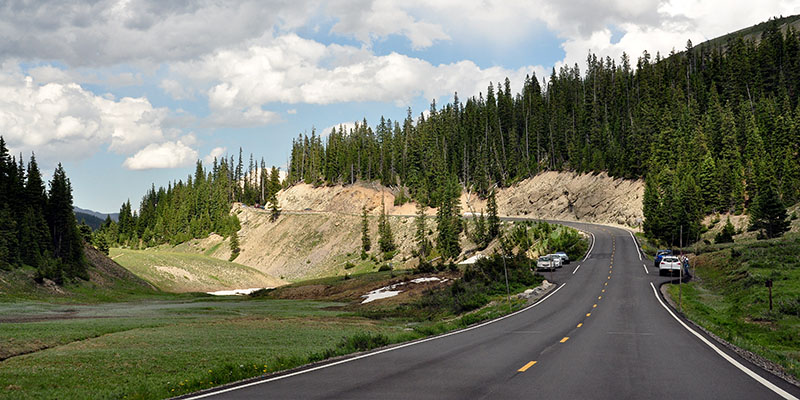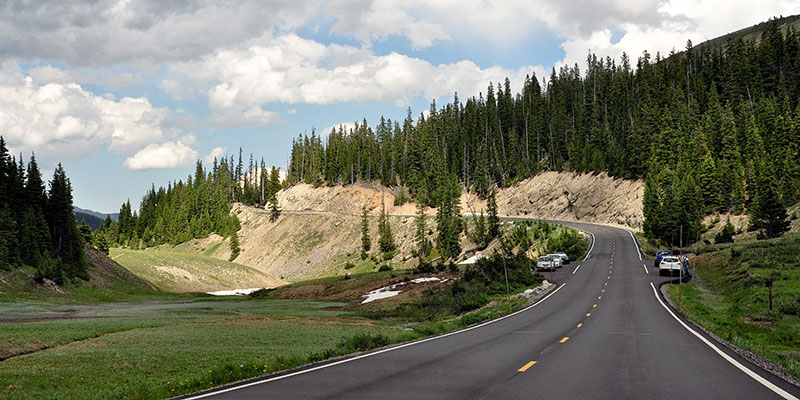 • Estes Park. This town is located at one end of Trail Ridge Road. Interestingly enough, while it is not located on parkland, it is quite literally surrounded on all sides by Rocky Mountain National Park. It is famous for its luxurious hotels and resorts, including the famous Stanley Hotel. Enjoy shopping and dining as well as simply strolling along the picturesque streets, breathing in the scent of pine. There are a number of motorhome campgrounds in and around town, so there are plenty of options for where you can stay. Just make sure to book in advance over the summer.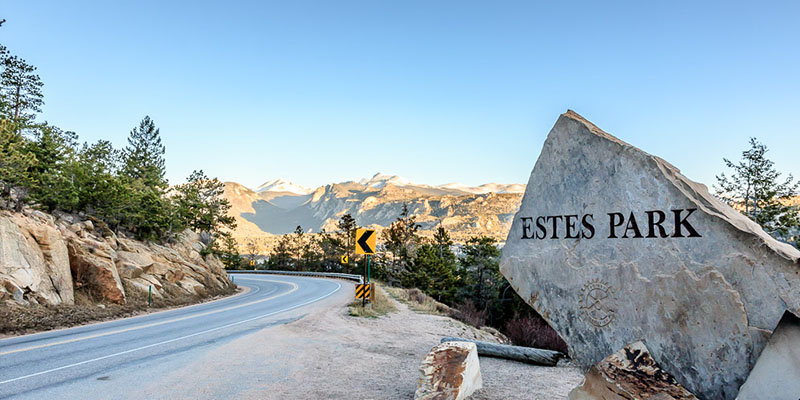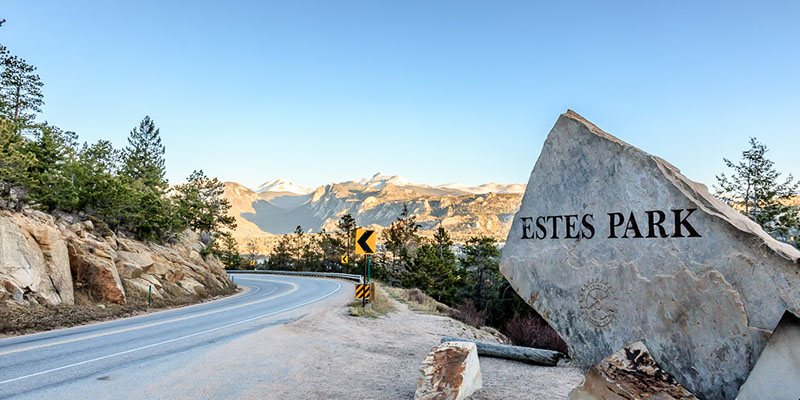 • Mountain peaks. There are numerous soaring, dramatic mountain peaks throughout the park. Make sure to check out some famous ones like Longs Peak or Twin Sisters Peak East (both are located close to Estes Park).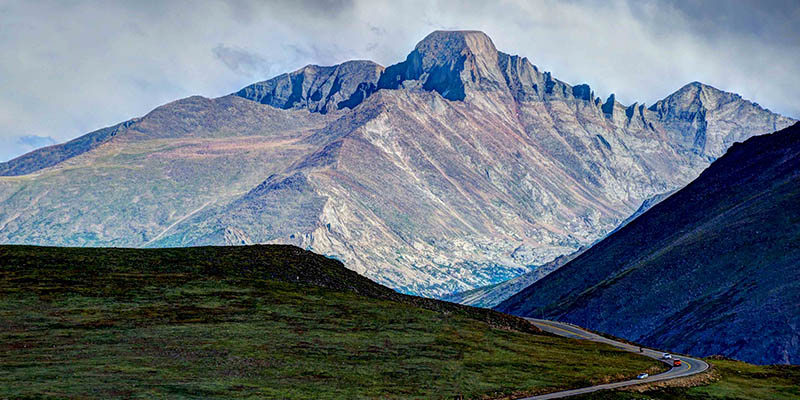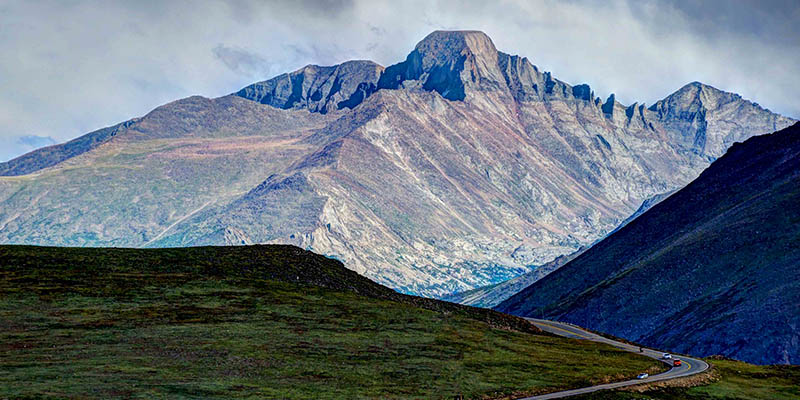 Rocky Mountain National Park Activities
You now know a few key areas which you should plan to visit while you are in Rocky Mountain National Park. Now let's talk about some activities in the park.
• Driving: You actually can see quite a bit of Rocky Mountain National Park without stepping out of your vehicle. More drives will be accessible to you if you are in a compact vehicle like a low-top campervan than a large motorhome, so that is something to keep in mind. Don't want to drive around everywhere? There is a shuttle you can take from place to place.
• Hiking: There are no shortage of easy, moderate and challenging hiking trails available throughout the park. There are lake hikes, waterfall hikes, summit hikes and interpretative trails to explore. If you are not experienced with hiking at elevation, take it easy to start with. With the thinner air, you can get fatigued far more quickly than you would at sea level.
• Cycling: A campervan or car is not the only way to see the park on wheels. You can also rent a bicycle. This is a "best of both worlds" option. You can cover more distance than you would on foot, but you are more closely in touch with nature than you would be in a vehicle. You also can get some exercise, but so long as you are avoiding steep hills, you may fatigue yourself less than you would with lots of high elevation hiking.
• Climbing: If you are into mountain-climbing, you are in a prime destination for it. Consider tackling the previously mentioned Longs Peak, or visit Lumpy Ridge for more great mountaineering opportunities.
• Ranger programs: There are a variety of programs offered throughout the park. Some examples are "Become a Junior Ranger," "Snowshoe Ecology Walk," and "Winter Wonders!" Programs change by season. The examples I have given are available as of the time of this writing.
• Horse-back riding: You can also ride a horse along permitted trails in Rocky Mountain National Park. Some other animals such as donkeys, mules, and llamas also are allowed.
• Winter activities: If you are in Rocky Mountain National Park during the winter season, you can look forward to a wide range of snow-related activities. Some of these include snowshoeing, sledding, cross-country skiing, and just having a good time playing in the snow. You can easily rent equipment in Grand Lake or Estes Park.
• Wildlife viewing: There are all sorts of amazing critters you can be on the lookout for when you are visiting Rocky Mountain National Park. Get out your binoculars and watch black bears, bighorn sheep, beavers, elk, coyotes, mule deer, snakes, salamanders, and more. If you are lucky, you could even spot an endangered species like the Canada lynx or North American wolverine.
• Bird-watching: Rocky Mountain National Park is a bird-watcher's delight with species such as ptarmigans, woodpeckers, ospreys, eagles, kestrels, owls, and more. The endangered Mexican Spotted Owl also calls the park home.
• Photography: Naturally, there are many wonderful opportunities to capture your memories of Rocky Mountain National Park with your digital or film camera.
Where to Stay at the Rocky Mountain National Park in Your Motorhome
You are now familiar with some of the activities which can fill your hours as you bask in the glory of nature at Rocky Mountain National Park. But where can you park your rented motorhome or 4WD camper? Let's check out some of the campsites in the park. Please note that some sites at almost every campground are tent-only.
• Aspenglen Campground: You'll find this 52-site campground located close to the Fall River Entrance. Featuring a combination of meadow and forest surroundings, it is an idyllic spot to camp in your motorhome. Note that there are no electric hookups or showers, but other amenities are available. Some of these include flush toilets, potable water, trash, and recycling services, foods storage lockers, firewood, ice, an amphitheater, and on-site staff. These amenities are seasonal.
• Glacier Basin Campground: This is a meadow campground which includes shade from fir and pine trees. There are 150 sites in total. Once again, there are no showers or electric hookups, but all of the same amenities mentioned for the campground above are available seasonally here as well. Additionally, there is a seasonal dump station.
• Moraine Park Campground: You'll find this campground on Highway 36 close to the Beaver Meadows Entrance. It is a large campground with 244 sites. No showers are available, but trash services, vault toilets, potable water and food storage lockers are available year-round. Seasonal amenities include a site host, flush toilets, an amphitheatre, ice, firewood, and a dump station.
• Timber Creek Campground: Located close to the Grand Lake Entrance along the Colorado River, this is a wide open campground without shade that offers beautiful views. There are 98 sites available. Unlike with the other campgrounds, none of them are tent-only. There are no showers. Seasonal amenities include a dump station, firewood, an amphitheatre, trash collection, a site host, potable water, and flush toilets.
If you are going to be visiting Rocky Mountain National Park during peak season, it is important to place advance reservations for the Aspenglen, Glacier Basin, or Moraine Park campgrounds. You do not need to do this at Timber Creek Campground. It is first-come, first-served only.
There is an additional spot where you can stay called Longs Peak Campground. It is however entirely tent-only, so you cannot park your rented motorhome there. Make sure that before you reserve elsewhere, you check the motorhome length limits for the campgrounds where you intend to park.
Enjoy Exploring America's Most Dramatic Mountain Range
Even though there is much to see in Denver, a visit to the Mile High City is not complete without a trip to the nearby Rocky Mountain National Park. Once you visit this spectacular mountain park, you will find yourself wishing you could extend your vacation.
So make the most of every moment, and be sure to check out the rest of our posts for more recommendations on national parks to explore in your rented campervan, 4WD camper, or motorhome!