Planning a 4WD Camper or Motorhome Trip to Yosemite National Park
San Francisco, CA is a pretty amazing city to visit. While you'll find a lot to do there, no visit to the area is complete without taking a drive to nearby Yosemite National Park. It takes a little more than 3 hours to get there, but it is well worth it to behold some truly spectacular scenery. A rented 4WD camper or motorhome is perfect for this since you can stay the night.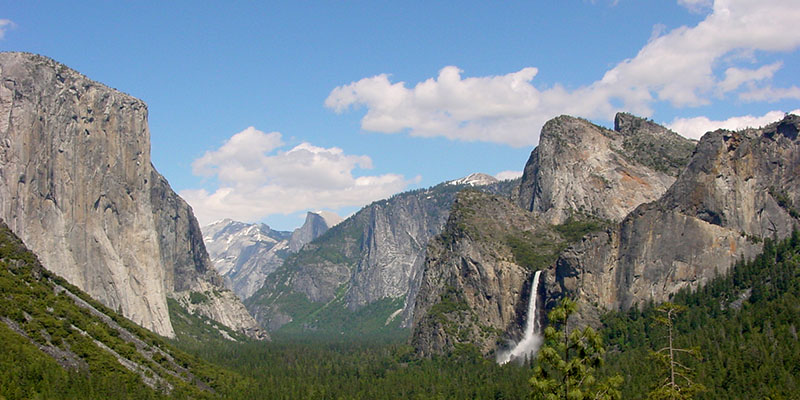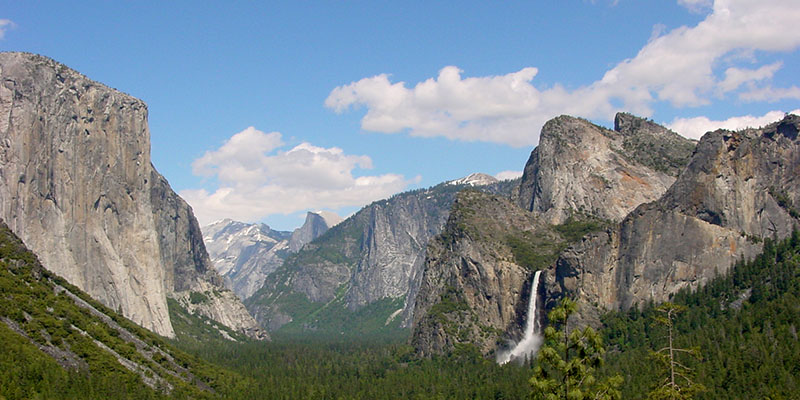 One of the Most Famous Parks on the Planet
Comprising 747,956 acres of forest and sheer-faced mountains and cliffs, Yosemite National Park features some of the most recognizable vistas anywhere. Each year, it draws around 4 million tourists from countries all over the world.
While Yellowstone was the country's first national park, Yosemite shares a key role in the history of US national parks. Protective status for Yosemite resulted from efforts spearheaded by President Abraham Lincoln and natural John Muir. While it was not declared a national park at that time, it was in part the genesis of the idea for national parks in America.
While Yosemite is best known for its idyllic 5.9 square mile valley, it also features some astonishing biodiversity across its five distinct vegetation zones. Around 20% of all plant species found within California can be encountered in the park. You also can spot animals like black bears, bighorn sheep, red foxes, bats, deer, and even mountain lions.
What to See at Yosemite
The National Park Service (NPS) describes Yosemite National Park on its website as, "Not just a great valley, but a shrine to human foresight, the strength of granite, the power of glaciers, the persistence of life, and the tranquility of the High Sierra."
If you only have a day or two to spend in a place of such magnificence, what should you see? Here are some key sites to make sure you do not miss.
• Yosemite Valley. If you are going to pick just one spot to visit, it should probably be the iconic Yosemite Valley. You will find a lot to do just in this relatively small area. You can gaze up at the famous waterfalls, behold the stunning El Capitan and Cathedral Rocks, stop by the Merced River, or stand on the Sentinel Bridge and photograph the Half Dome. Also don't miss out on the famous Tunnel View on Wawona Road.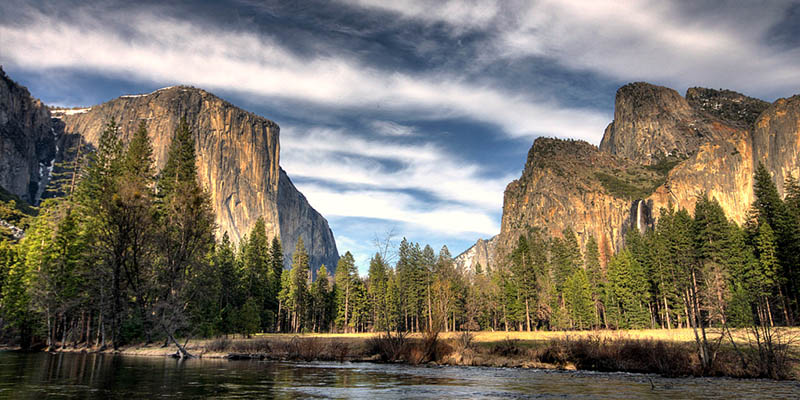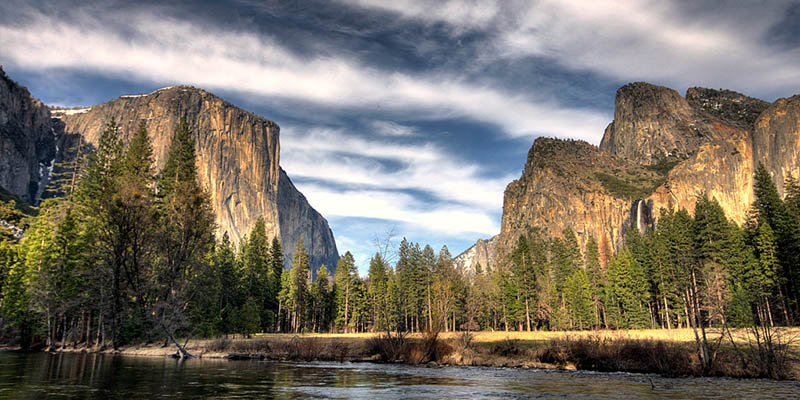 • Mariposa Grove. If you have time to visit Sequoia and Kings Canyon National Parks, you definitely should. But if you miss them, you still can see some giant sequoia trees in Yosemite's Mariposa Grove.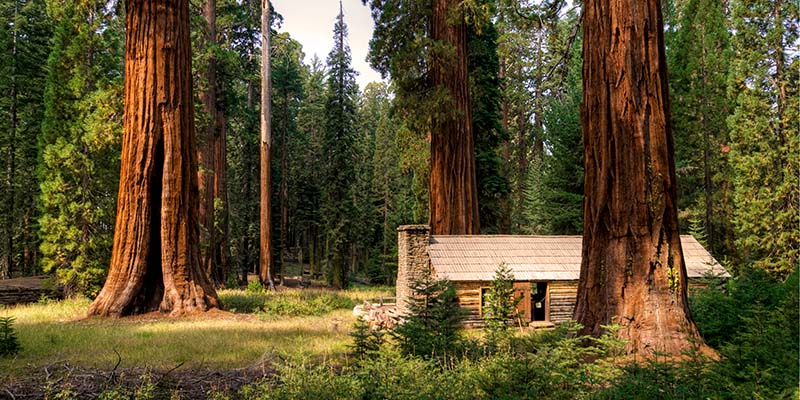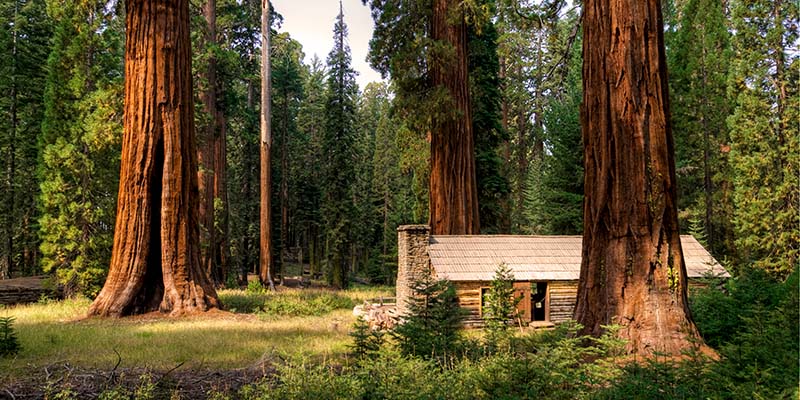 • Tuolumne Meadows and Tioga Road. While Yosemite Valley is breathtaking, it also tends to be crowded. If you want to get away from the congestion and explore some wide open vistas on your own, drive along the 47-mile Tioga Road through Tuolumne Meadows. Here you will be surrounded by green meadows surrounded by dense forests and backed by high mountains.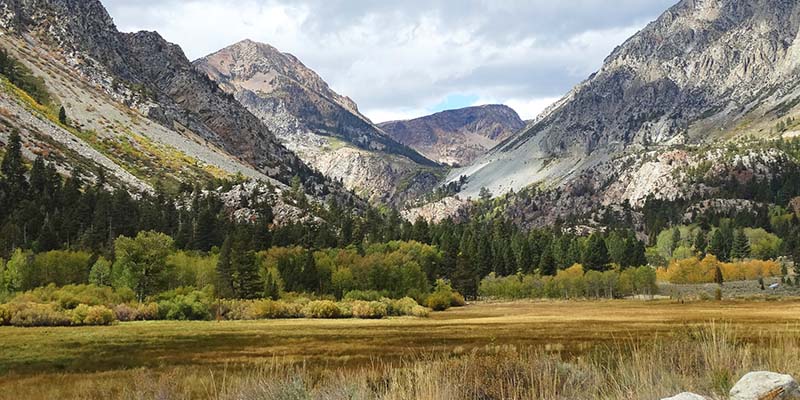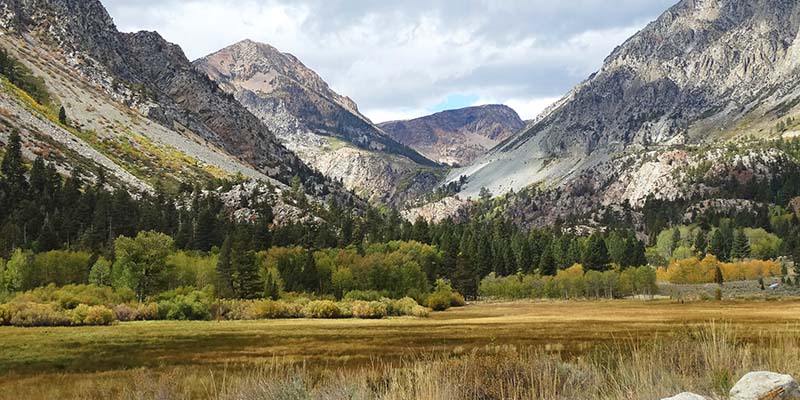 • Hetch Hetchy. This is another destination if you want to enjoy some seclusion amidst incredible scenery. You'll find it in the northwest area of the park. There you will be surrounded by blue, reflective lakes and rugged canyons—but not by crowds of tourists.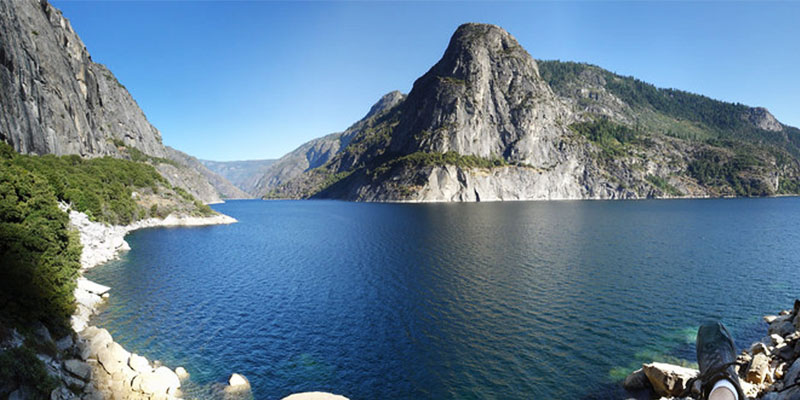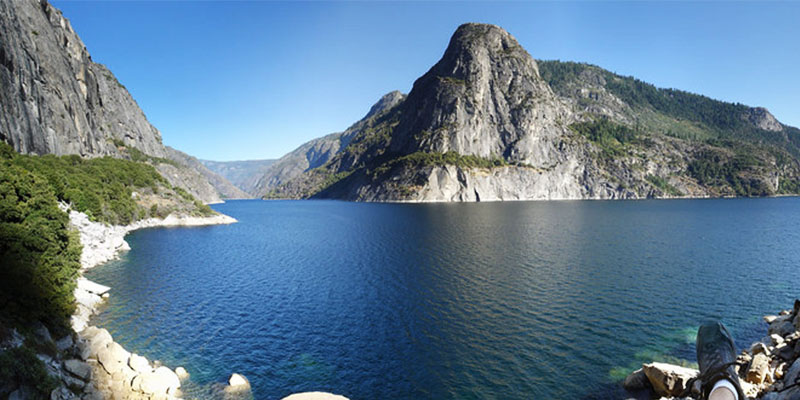 • Crane Flat. Explore meadows and forests, visiting dramatic spots like the Merced Grove of Giant Sequoias and the Tuolumne Grove of Giant Sequoias.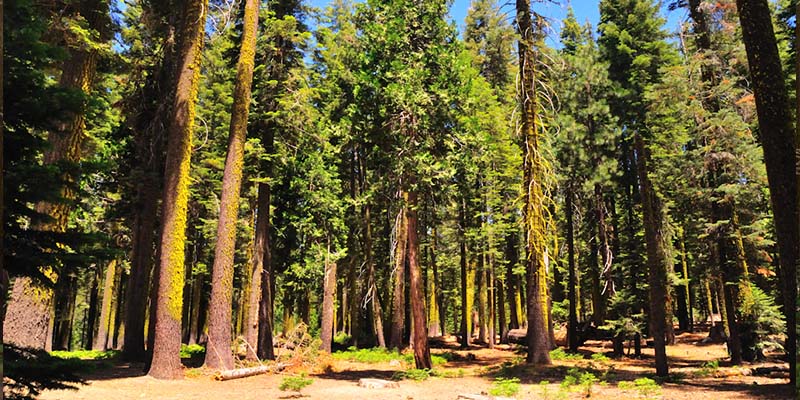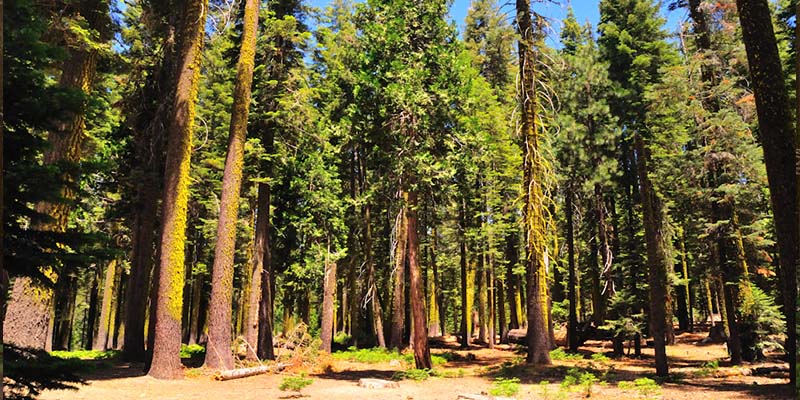 • Wawona. In this basin, you can visit the Wawona Visitor Center as well as the Pioneer Yosemite History Center. You can also stay in the famous Big Trees Lodge.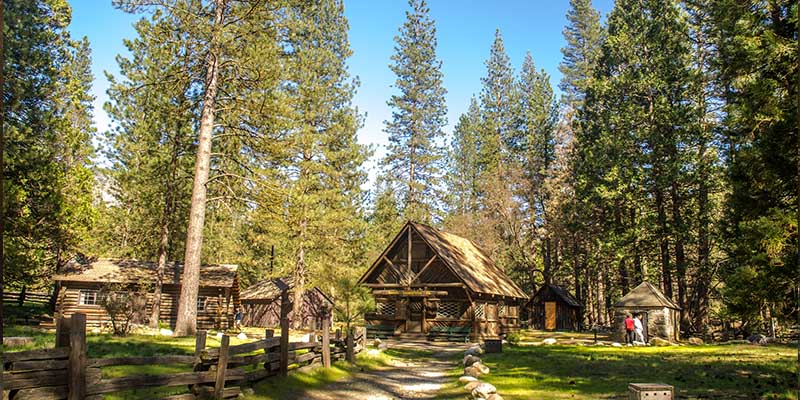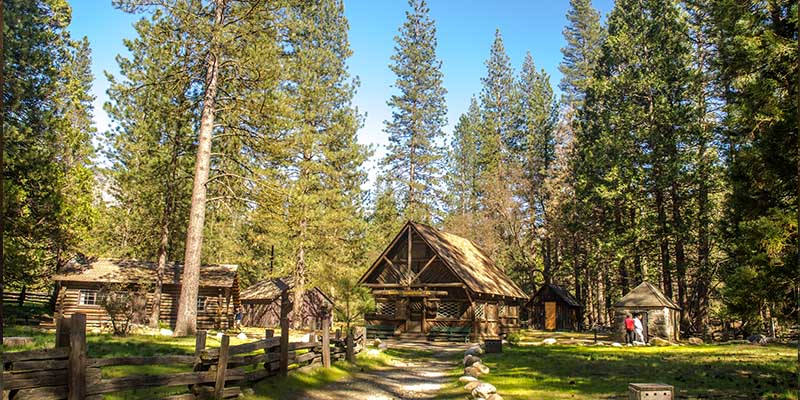 • Visitor Centers. Areas like Yosemite Valley and Tuolumne Meadows also have a number of visitor centers where you can go to learn more about the park and/or shop for souvenirs.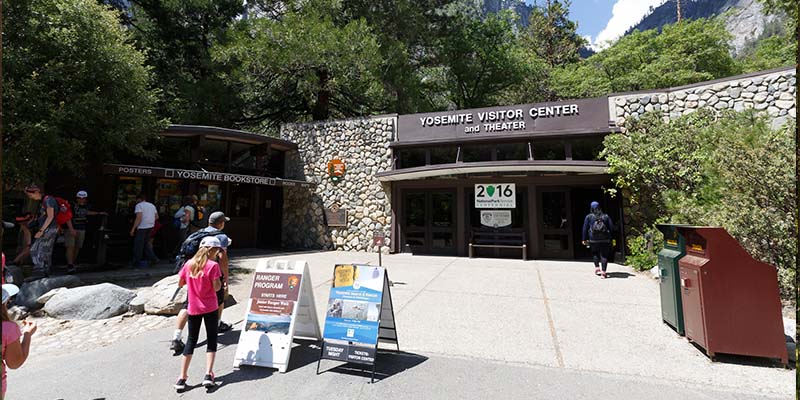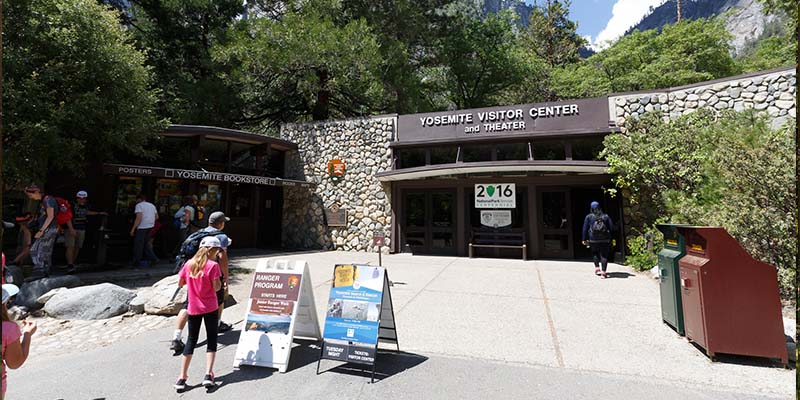 Yosemite Activities
There are endless activities which you can enjoy with during your stay at Yosemite National Park:
• Hiking and backpacking. Apparently the majority of people who visit Yosemite never end up exploring much outside of Yosemite Valley. But Yosemite Valley comprises a mere 5.9 square miles. While those 5.9 square miles are world-class, the trails which await you throughout the park comprise more than 750 miles. The areas are only accessible on foot, so take advantage.
• Guided programs. One of the best ways to learn more about the flora, fauna and geology of Yosemite is to take a tour or participate in an interpretive program led by a Ranger.
• Ride a bicycle. If you want to cover more ground than you would on foot, but you want to enjoy the fresh air and scenery to its fullest, cycling through the park is a great way to do it. If you have bicycles which were included with your motorhome rental, that is one option. If you do not, there are vendors which will rent them out to you so you can explore the park on a set of two wheels.
• Take a drive. There are some beautiful drives which you can explore in Yosemite, like the aforementioned Tioga Road. Just be aware that some parts of the park (namely the Valley) can get quite backed up. In these areas, you will probably end up relying on the shuttle rather than staying in your vehicle.
• Viewing wildlife. Along with the mammals mentioned earlier, this park is home to a wide variety of birds, reptiles and amphibians. The young the lookout for them as you explore the different ecological zones, and make sure that you bring your binoculars.
• Horseback riding. Horses are permitted in Yosemite. Obviously, you will not be riding your own horse in the park (you could if you lived nearby and had one to bring), but you can sign up for a horseback riding tour.
• Enjoy Yosemite's lakes and rivers. You are permitted to swim, fish, and even take boats out on the water.
• Take in the splendour of the night sky. Because this is such a remote location, you have little light pollution to worry about.
• Take part in a variety of snow-based activities if you will be visiting Yosemite in the winter. There are many opportunities for both downhill and cross-country skiing and snowboarding. You can also go snowshoeing, sledding, skating or tubing.
• Photography and painting. Yosemite is one of the most commonly depicted landscapes in the visual arts. If you are artistically inclined, you have the opportunity to capture the beauty of your surroundings on your own canvas or through your own lens.
Where to Stay in Yosemite in Your Motorhome
Yosemite is such a tranquil and idyllic setting that you will probably want to spend at least some of your time just sitting out in front of your rented campervan or motorhome
Where can you park? Here are your options.
Campgrounds in Yosemite Valley
• Upper Pines
• Lower Pines
• North Pines
• Camp 4
Two of these campgrounds, Lower Pines and North Pines, are only open during peak season. Upper Pines and Camp 4 however are both open all year. For both of the seasonal campgrounds, you need to place a reservation. You also need to reserve in advance to stay at Upper Pines.
Camp 4 does not require a reservation, but it also does not accept recreational vehicles. So if you do decide to stay directly in the Valley, you'll need to make sure that you book sufficiently far in advance. The largest site by far is Upper Pines, which has 238 spots.
Campgrounds Located South of Yosemite Valley
• Wawona
• Bridalveil Creek
There are only two campgrounds which are located to the south of the Valley. Wawona campground is open year-round, but reservations are only required between April 9th and October 15th.
The other campground, Bridalveil Creek, is located at high elevation, and requires no reservations to be placed in advance. It is marginally larger than Wawona campground.
Campgrounds Located North of Yosemite Valley
• Hodgdon Meadow
• Crane Flat
• Tamarack Flat
• White Wolf
• Yosemite Creek
• Porcupine Flat
• Tuolumne Meadows
The majority of the campgrounds in Yosemite are located north of the Valley. Only Hodgdon Meadow is open year-round. The rest are seasonal; you want to check the NPS website for specific dates. Aside from Hodgdon Meadow, most of the sites are located at relatively high elevations.
The majority of these campgrounds are first-come, first-served. Between April 9th and October 15th, Hodgdon Meadow requires a reservation, but the rest of the year it does not. Reservations are always needed at Crane Flat, and half the spots at Tuolumne Meadows need a reservation.
Tap water is available at most of the sites, but not at Tamarack Flat, Yosemite Creek, or Porcupine Flat. You need to bring your own water to these sites, or boil water from the natural sources there.
It is important to be aware that there are size restrictions on the spaces at the different campgrounds. There is a maximum length both for RVs and trailers. These are not interchangeable, so make sure that you are clear on the type of vehicle that you will be renting before you place your reservation.
Don't Miss Out on the Pristine Natural Beauty of Yosemite National Park
With an abundance of beautiful motorhome-friendly campgrounds and some of America's most iconic scenery, Yosemite National Park is a destination which you must see if you are going to be visiting the area near San Francisco. Whether you stay in the park for a few hours, days or weeks, it is guaranteed to be an unforgettable experience.